THC-V Gummies — Sample Pack
Boost your energy and focus with our cutting-edge THCV + Acai gummies! Fuel your journey with the power of suppressed appetite, allowing you to explore the universe without distraction. Elevate your performance as you venture through the cosmos, unlocking newfound vitality and focus. Unleash your potential with every bite. This sample pack is the perfect way to test drive the unique effects of THCV.
About THC-V Gummies — Sample Pack
- 10mg THCV + 500mg Apple Cider Vinegar - 4 gummies per pack - 4x strawberry acai - Lab tested & sourced from 100% USA hemp
Suggested Use
We recommend starting with 1-2 gummies. THCV is known for it's low psychoactivity, so don't expect a stoned feeling from these gummies. Instead, THCV is known for it's potentially energizing effects, increased focus, and suppressed appetite. "
Shipping
We offer discreet packaging and free shipping on every order over $90. Our sleep gummies ship to all states in the US. Please allow 24-48 hours for processing, and 3-5 days for ground shipping.
Tetrahydrocannabivarin (THCV) is a naturally occurring cannabinoid in cannabis, distinct from THC due to its unique effects. Unlike THC's typical munch-inducing quality, THCV is thought to suppress appetite. Moreover, THCV offers an energizing boost, enhancing focus and mood, setting it apart from THC's more sedating effects. And with its low level of psychoactivity, don't expect a strong high. Preliminary research also hints at potential anti-inflammatory and neuroprotective properties. While both share a similar molecular structure, THCV's nuanced effects make it a fascinating cannabinoid with the potential to offer distinct benefits that other cannabinoids can't offer.
Customer Reviews
Write a Review
Ask a Question
11/25/2023
Ryan H.

US
I recommend this product
Over the moon
It was very good night!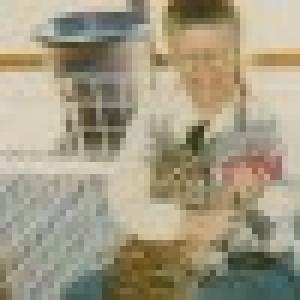 CO
11/09/2023
Carolyn O.

US
Tranquil
These gummies were a very mild high. I would use these when I just want to take the edge off my day. The taste is good, but I do like the taste of ACV. I would purchase these again just to keep on hand when I want a very laid back feel and still maintain a lot of control.
09/24/2023
Kimberly M.

US
Nice gummies
The overall experience was great
09/23/2023
Larry B.

US
Mellow
I'd recommend them.
30 DAY MONEY
BACK GUARANTEE
If for any reason, you don't absolutely love THESE,
we will give you a full 100% hassle-free refund.