HHC Gummies — Watermelon Zkittlez
Prepare for an exhilarating journey with our HHC gummies! Feel the uplifting, creative, and mind-expanding effects as you strap in for an unforgettable experience. With potency 1.5x greater than Delta 8 and a longer shelf life, HHC guarantees an out-of-this-world adventure. Elevate your mind while your body is propelled into a state of happiness and bliss.
About HHC Gummies — Watermelon Zkittlez
- 25mg HHC per gummy - 25 gummies per bottle - 625mg HHC per bottle - Watermelon flavored - Lab tested & sourced from 100% USA hemp
Suggested Use
We recommend starting with 1 gummy and waiting at least 45 minutes before taking more. HHC is known for it's sativa-like effects, which may produce an energizing, upbeat, motivating high.
Shipping
We offer discreet packaging and free shipping on every order over $90. Our sleep gummies ship to all states in the US. Please allow 24-48 hours for processing, and 3-5 days for ground shipping.
Unlock a new dimension of relaxation with HHC, a hemp-derived cannabinoid that is similar to Delta 8's effects but boasts 1.5 times the potency and a unique twist. Gentle doses offer serenity and mental clarity, inducing a tranquil state of mind and soothing vibes. Amplify your experience by venturing into higher doses, where HHC's magic unfolds—a surge of energy, elevated euphoria, and a sensational high that's perfect for daytime exploration. Embrace the extraordinary synergy of effects with HHC, redefining your path to a blissful journey through the day.
Customer Reviews
Write a Review
Ask a Question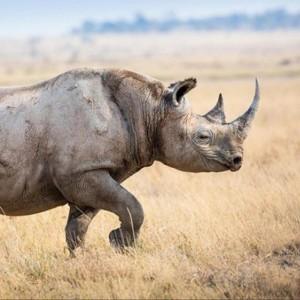 RB
11/18/2023
Ryan B.

US
Wild High
Such a wild high - recommend if you want something different!
11/16/2023
Tonna B.

US
I recommend this product
The best sleep 😴
These gummies are awesome helps me with calming my racing brain at night so I can actually go to sleep & also relax those body aches to drift off to la-la land & wake up refreshed no groggy feeling in the am 😊
11/13/2023
Naishla W.

US
I recommend this product
Quality Product
Taste is slightly bitter but that is to be expected with cannabis products. Definitely makes you feel euphoric and yet clear headed.
09/23/2023
Dana G.

US
Awesome
I love these gummies! They reduce my chronic pain level to a point where I can get a lot done around the house. I stay relaxed all day and I sleep way better!
30 DAY MONEY
BACK GUARANTEE
If for any reason, you don't absolutely love THESE,
we will give you a full 100% hassle-free refund.