HHC Gummies – Blue Dream Berry
Our Blue Dream Berry HHC Gummies contain a total of 312.5mg HHC.
Blue Dream and blueberries combine in a torrent of flavor taking you on an out of this world adventure. HHC is known for its sativa-like effects, often resulting in a euphoric, "energized" high. We recommend starting with 1 gummy, and waiting at least 1 hour before taking more.
HHC Blue Dream Berry Product Description

Total HHC Content:

 312.

5mg
HHC Content Per Gummy:

 

12.5mg
Gummies Per Pack:

 25

Ingredients:

 

Sugar, Corn Syrup, Pectin, Sunflower Oil, Water, Flavoring, Sodium Citrate, Sodium Acid Sulfate, Citric Acid, Natural and Artificial Food Coloring, 12.5mg HHC, and Plant-Derived Terpenes
We recommended refrigerating your gummies after opening and not storing them in a humid environment as they may mesh together
Must Be 21+ to Order
Additional information
| | |
| --- | --- |
| Weight | 4 g |
| Pack Size | Single, 2-Pack, 3-Pack |
Customer Reviews
Write a Review
Ask a Question
05/10/2022
Alex

United States
Great
Great taste! And experience!
04/18/2022
Ryan

United States
Awesome
I bought the sample pack a while back and was very impressed with these. The high is a nice relaxing experience and a great way to enjoy a Friday night after a stressful week. 10/10, would recommend.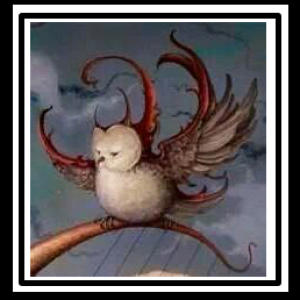 T
04/17/2022
Tsulaa

United States
Complete opposite tolerance experiences
My experience was similar to another reviewer (Ryan), where I developed a tolerance in a little less than a week; however, I had to eat two gummies at a time from day one, then up it to three by the end of the week. I'm not a regular user, btw. In fact, it was my first HCC ever, & only the second time I had tried any edible cannabinoid. I also don't smoke cannabis more than a couple of times/yr. It's been a couple of months since I've had any since it's a bit expensive for the amount I require to feel any effect (mood buff, energy, both of which helped me function in spite of my chronic pain. NOT a pain relief effect, tho). With this next order, I'll be trying to find a way to extend my stash, if you will. It definitely helped so I'd really like to make it work. OMG, I have to mention that my daughter tried it, as well. She had an awful experience! It was her first time w/any cannabinoid, & she was hoping for an assist w/anxiety mgt. Instead, she experienced what seemed to be a BAD TRIP on just one gummy! We're both grateful she was at home when it kicked in rather than driving or out in public. She was NOT ok, & she didn't start coming down for around an hour & fifteen minutes! My experience was nice & gentle...the total opposite of what she went thru.
03/20/2022
Anonymous

United States
Hhc gummies
I like the flavor of both kinds of hhc gummies. They also are very helpful in getting me relaxed. Thank you for making this product to help people.