HHC Gummies | Blue Dream Berry
Our Blue Dream Berry HHC Gummies contain a total of 312.5mg HHC.
Blue Dream and blueberries combine in a torrent of flavor taking you on an out of this world adventure. HHC is known for its sativa-like effects, often resulting in a euphoric, "energized" high. We recommend starting with 1 gummy, and waiting at least 1 hour before taking more.
HHC Blue Dream Berry Product Description

Total HHC Content:

 312.

5mg
HHC Content Per Gummy:

 

12.5mg
Gummies Per Pack:

 25

Ingredients:

 

Sugar, Corn Syrup, Pectin, Sunflower Oil, Water, Flavoring, Sodium Citrate, Sodium Acid Sulfate, Citric Acid, Natural and Artificial Food Coloring, 12.5mg HHC, and Plant-Derived Terpenes
We recommended refrigerating your gummies after opening and not storing them in a humid environment as they may mesh together
Must Be 21+ to Order
Additional information
| | |
| --- | --- |
| Weight | 4 g |
| Pack Size | Single, 2-Pack, 3-Pack |
Customer Reviews
Write a Review
Ask a Question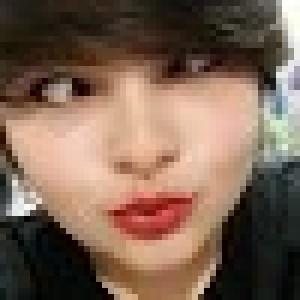 KF
08/16/2022
Krystal F.

United States
Great taste
I love the flavor and texture of this gummy. It is so yummy! On top of that, they are so great for when I just need to relax. I can feel the stress just melt away and I feel like I can fully breathe again.
08/12/2022
@MarianaFriasVega☯️🧬� ;.

United States
Help with pain 🙂 Feel + energetic. Yummy 😋
20220812 @Moonwlkr #HHCgummiesEuropa #BlueDream I really like the taste, yummy 😋 & consistency of these awesome gummies. Mahalo mil 🙏�🙏�🙏�🙏🥰. They help me cope with pain & feel more energetic which allows me to function (I'm disabled). I just wish they came in 25mg presentation AND that health insurance covered the cost!!! Lol 🤣 One can dare 2 dream, right? Gracias much! I appreciate @Moonwlkr & every cell, person, being, consciousness that cocreates such a reliable & rad organization. -@MarianaFriasVega ☯️🧬�💜🤙�✌�🥰
on the fence
I'm not sure if I liked these. At first I took just one and I couldn't feel anything. I wasn't sure what it was supposed to feel like. I took them in combo with other types of dummies but again, I wasn't sure it felt any different. Finally I took 2-3 at a time in the morning and got a nice energetic buzz for doing a little yard work.
06/24/2022
BigSkyOhio

United States
The Best of All MoonWlkr HHC
Having been experimenting with multiple combo cannabinoids for a year, along w/various manufacturers for comparison. In MoonWlkr HHC edibles I found my homeland. These HHC gummies at 12.5 MG per - far surpass other respected brands' HHC squares at a comparable 25 MG per. The gummies do not leave a tackiness to the teeth, nor do they smell/taste like an elephant den at the zoo. HHC brings good natural energy, not a need to munchie out, and relief from anxiety for daytime. MoonWlkr D8 w/or w/out CBN/CBC combo great for night.