Delta 8 1G Vape — Green Mango Crack
Energize your senses with Mango Berry Delta 8 Vape. Infused with the luscious flavors of mango and berries, this indica blend is your ticket to an uplifting and joyful experience. Feel the Delta 8 THC gently invigorate your mood, leaving you with a vibrant and happy sensation. Embrace the fusion of fruity delight and newfound positivity as you elevate your spirits with each refreshing inhale.
About Delta 8 1G Vape — Green Mango Crack
- 1g Delta 8 THC - Strain: Sativa - Effects: Energetic, Uplifted, Happy - Flavor: Tangy Mango - Plant Derived Terpenes & Natural Flavors - Lab tested & sourced from 100% USA hemp **Our cartridges are NOT diluted with VG, PG, PEG, Vitamin E, MCT, or any other cutting agent.
Suggested Use
We recommend starting with 1-2 puffs and waiting 10 minutes beore consuming more. If you're looking for a way to take the edge off after a long day, drift off to dreamland, or help with pain management, Delta 8 is for you! Effects should be felt nearly immediately, with the effects of 1-2 puffs lasting for about 45 minutes. Relax and enjoy the ride!
Shipping
We offer discreet packaging and free shipping on every order over $90. We do not ship vapes to the following states: Alaska, Arizona, Arkansas, Colorado, Delaware, Idaho, Iowa, Mississippi, Montana, Nevada, Rhode Island, Utah Please allow 24-48 hours for processing, and 3-5 days for ground shipping.
Hemp-derived Delta 8 THC offers many of the same therapeutic benefits of traditional THC such as euphoria, pain relief, and relaxation; but without the overwhelming effects like paranoia and mental confusion. Not to mention, it is 100% federally legal under the 2018 Farm Bill. Delta 8 will make you feel relaxed and clear headed – perfect for the modern earthling in search of blissful relaxation and an elevated state of mind.
Customer Reviews
Write a Review
Ask a Question
11/20/2023
Steven H.

US
I recommend this product
Excellent product
Works like a charm 🫡👍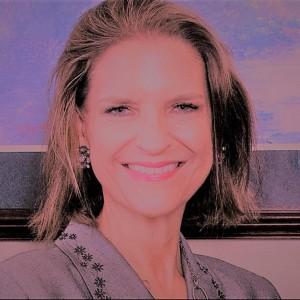 LM
10/30/2023
Lisa M.
A Favorite
Loved this one! Great focus
10/26/2023
Leigh L.

US
Smoith
I always find myself buying more of this flavor.
10/16/2023
Dianna m.

US
Could have been better
The product is usually really good but this time it seemed to be burnt already or old maybe
30 DAY MONEY
BACK GUARANTEE
If for any reason, you don't absolutely love THESE,
we will give you a full 100% hassle-free refund.