Delta 8 : CBD — Blue Dream Berry
Embark on a celestial odyssey with our Blue Dream Berry Delta-8 + CBD Gummies—a voyage of flavors and wellness beyond the stars! Experience the enchanting blend of blueberries and dreams while Delta-8 elevates your cosmic senses. Embrace the soothing synergy of CBD, floating in a universe of relaxation and tranquility. Discover an interstellar taste and bliss like never before.
About Delta 8 : CBD — Blue Dream Berry
- 25mg CBD + 25mg Delta 8 per gummy - 25 gummies per pack - 1250mg CBD:Delta 8 total per bottle - Blueberry flavored - Lab tested & sourced from 100% USA hemp
Suggested Use
We recommend starting with 1 gummy and waiting at least 45 minutes before taking more. CBD and Delta 8 work in combination to provde maximum relaxation, pain relief, and euphoria. Delta 8 offers a gradual onset of effects which allows you to ease into the experience, relax, and enjoy the ride!
Shipping
We offer discreet packaging and free shipping on every order over $90. Our Delta 8 gummies ship to all states in the US. Please allow 24-48 hours for processing, and 3-5 days for ground shipping.
The synergistic combination of Delta 8 + CBD promotes the ultimate relaxation and pain relieving experience. The perfect balance of these two powerful cannabinoids creates a symphony of soothing effects. Delta 8 gently eases tension, while CBD works harmoniously to melt away stress, inducing a state of tranquility. Together, they forge a therapeutic synergy that not only calms the mind but also nurtures the body and works to melt away pain. Elevate your well-being as the dynamic duo of Delta 8 and CBD guides you into a realm of profound relaxation, unlocking a holistic journey towards inner peace and wellness.
Customer Reviews
Write a Review
Ask a Question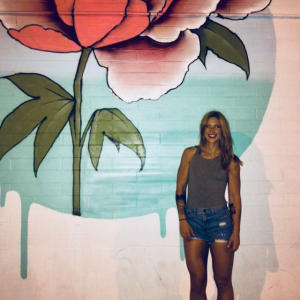 LA
09/30/2023
Lolly A.

US
effective and tastes great
These help me fall asleep when my brain is overly active. Helps me stay mellow
09/29/2023
Jessica R.

US
Great product
These are great gummies.
09/29/2023
Jessica R.

US
Great product
These are great gummies.
09/26/2023
Karen M.

US
Love this product
This is the only gummy that helps me stay asleep
30 DAY MONEY
BACK GUARANTEE
If for any reason, you don't absolutely love THESE,
we will give you a full 100% hassle-free refund.