Delta 8 Gummies — Pineapple Express
Discover tranquility and relief with our Pineapple Express Delta 8 Gummies. Formulated for enhanced sleep, relaxation, and pain management, these gummies are your go-to solution for daily wellness. The tropical burst of pineapple flavor adds a refreshing twist to your routine, while Delta 8 works to provide the relaxation and comfort you crave. Embrace a new level of calm and well-being with each delicious gummy.
About Delta 8 Gummies — Pineapple Express
- 25mg Delta 8 per gummy - 25 gummies per bottle - 625mg Delta 8 per bottle - Mango flavor - Lab tested & sourced from 100% USA hemp
Suggested Use
We recommend starting with 1 gummy and waiting at least 45 minutes before taking more. If you're looking for a way to calm your mind and body after a long day, drift off to dreamland, or help with pain management, Delta 8 is for you! Delta 8 offers a gradual onset of effects which allows you to ease into the experience, relax, and enjoy the ride!
Shipping
We offer discreet packaging and free shipping on every order over $90. Our Delta 8 gummies ship to all states in the US. Please allow 24-48 hours for processing, and 3-5 days for ground shipping.
Hemp-derived Delta 8 THC offers many of the same therapeutic benefits of traditional THC such as euphoria, pain relief, and relaxation; but without the overwhelming effects like paranoia and mental confusion. Not to mention, it is 100% federally legal under the 2018 Farm Bill. Delta 8 will make you feel relaxed and clear headed – perfect for the modern earthling in search of blissful relaxation and an elevated state of mind.
Customer Reviews
Write a Review
Ask a Question
09/27/2023
David R.

US
I would definitely buy again
Have gone thru several bottles of these. like them.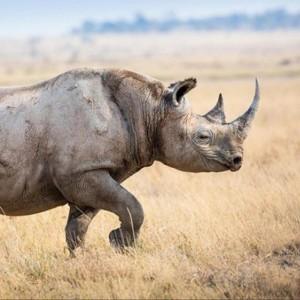 RB
09/27/2023
Ryan B.

US
Best Edible on the Market
I've tried several brands, but I stick with Moonwlkr and have for years because they're the best in terms of quality and high of any edible on the market
09/26/2023
Juan N.

US
Consistent quality and taste!
Decided to try a new flavor and it definitely delivered. Will probably add it to the order rotation. 🙂
09/25/2023
Andrew T.

US
Chill
Super chill effect. No anxiety or paranoia.
30 DAY MONEY
BACK GUARANTEE
If for any reason, you don't absolutely love THESE,
we will give you a full 100% hassle-free refund.