Full Spectrum CBD | Blue Dream Berry | 750mg CBD : 150mg THC
Blue Dream and blueberries combine in a torrent of flavor settling into a soothing adventure. Our Full Spectrum Gummies contain the full range of compounds present in the hemp plant – including THC – for results you can feel. Our 5:1 ratio of CBD to other powerful hemp compounds provides a zen filled buzz with every gummy.
25mg CBD + 5mg THC per gummy
30 gummies per bottle
Sourced from 100% legal USA hemp
Lab tested for safety, purity, and potency
Additional information
| | |
| --- | --- |
| Weight | 4 g |
| Pack Size | Single, 2-Pack, 3-Pack |
Customer Reviews
Write a Review
Ask a Question
04/29/2022
Carol

United States
Love these
These work really good at managing my total shoulder arthroplasty pain. I'd be lost without them!!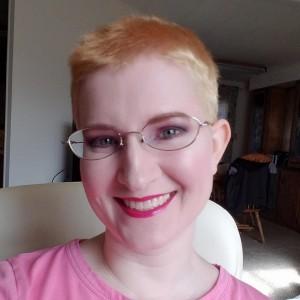 R
04/02/2022
RenB

United States
Perfect Night's Sleep
I have insomnia due to my brain being a bag of hyperactive ferrets (ADHD and autism), and falling asleep is difficult. I've tried prescription sleep aids and they just made me hallucinate and then some. But this stuff? Oh, wow. Just. WOW. My husband says I'm the best entertainment if I don't go to bed when this kicks in. Intelligent conversation? Not so much. Fall asleep with ease? Absolutely. My squirrelly brain calms down, the pain I deal with daily melts into background noise, and I'm out like a light. The equal parts CBD+Delta 8 is great, I love the stuff, but for especially bad days, this right here is the magic stuff. I highly recommend it, ideally about an hour before you go to bed unless you want to binge-watch something you've seen a million times and experience it like it's new.